There are plenty of WordPress (WP) tutorials, but this one's mine! To keep this set of guides succinct, I'm not getting into topics like installation or incorporating a recovery plan and will focus on the tasks folks I work with are generally most interested. Okay, with that…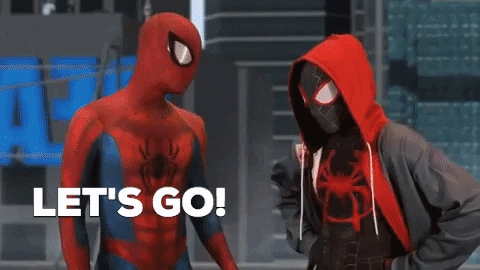 Signing In
To sign into WP you'll go to the URL I set up & shared with you. If you aren't sure what that is and can't sign in, please let me know and we'll get you squared away!
Managing Content
To create posts & pages, sign in & hover over "New" in the navigation bar at the top of your screen. You should see a number of options, but the ones we want are Post and Page. Selecting either will give you a similar experience. To edit a post or page, find the post or page in question & choose "Edit [Post/Page]" from the WP navigation bar.
Then, add your title (1) and content (2). If you're working with a Post and not a Page, be sure to choose a category in the Post settings (3) on the right to ensure your post goes to the right place & in the right format.
Once everything looks right, you're good to publish! Singular posts use the same template (and we can tweak said template to your heart's content).
WP's Gutenberg editor has a neat feature called Reusable Blocks. Similarly, Elementor (a plugin I frequently use with WP) has its own templating system, aptly named Templates. More often than not, folks seem happy using the Gutenberg editor for creating or editing posts and pages.
To edit your site's Menus, you'll use WP's Customizer. To access the Customizer, you'll go to the same upper navigation bar & selecting "Customize".
Head to the Media Library to view/add to your site's files. These files are from all across your site and may or may not be included in posts & pages.
Plugins & Themes
WP has enormous repositories of Plugins & Themes aimed at offering nearly any feature you might desire. But please note that while the temptation to launch into a frenzy of changes can be very real, the odds are that your site can do whatever it is you may decide it should that it isn't yet. If you aren't sure, reach out to me and I'd be glad to take a look and let you know if you need anything in addition to what I've already chosen & configured.
Staying Safe
Like Spidey, the web moves fast. WP follows suit to keep up. There are a number of things you can do to make your site less error-prone & secure. Whether or not I set up your WP installation, please consider:
Using a unique password
Changing your WP login URL
Ensure SSL is active to be sure your keystrokes aren't in the ether!
Keep a tab on surplus WordPress notifications
Set non-mission-critical plugins to update automatically
Enable WP's security-updating prioritization feature
Other Notes
Maybe less interesting but no less important than everything above:
Your site has an RSS feed baked in, accessible to folks at by adding /feed to the end of your domain name in your browser of choice. People can use that to subscribe to your posts in their RSS readers & the like. You can learn more about these endpoints here.